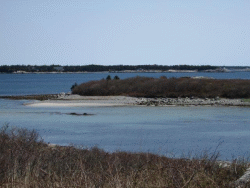 More Info and Pictures

339 West Head Road, West Head
$178,500.00 MLS® #201716842
NEW PRICE $159,900.00
Two bedroom log cottage with fabulous 180 degree views of the Ocean and Lockeport. 2.2 surveyed acres of land and 216' of rocky shoreline. Sold with all furnishings except personal items.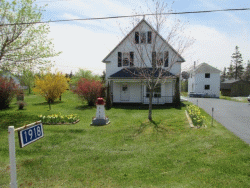 More Info and Pictures

1918 Sandy Point Road, Sandy Point
$199,900.00 MLS®#201803366

This well maintained 3 or 4 bedroom home has lots to offer. 2 barns, 1 shed, paved driveway, vinyl siding fridge, stove, and dishwasher, 2 bay windows, hot water heat. Rear facing deck to enjoy the water view and sunsets. 2.42 acres with 204' +/- rocky water frontage on Shelburne Harbour.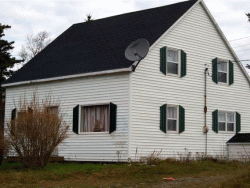 More Info and Pictures

2105 Port LaTour Road, Port LaTour
$99,900.00 MLS®#201705719

4 bedroom home located on 3.73 +/- acres of land with 300' +/- of water frontage. Electric heat.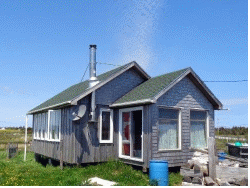 More Info and Pictures

164 Hawk Point Road, The Hawk
$120,000.00 MLS®#201801018

Compact 4 year old home or cottage, located on a 4.94 acre peninsula of land. Cistern, holding tank, well insulated, electric heat plus wood stove. Fantastic views of the water from all sides. Birders paradise with sightings of many waterfowl and birds. Close to a huge white sand beach.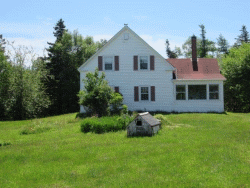 More Info and Pictures

21 Doanes Lane, Roseway
$250,000.00 MLS®#201716399

20 +/- acres of secluded beach front with approx. 800' of sandy and rocky shoreline. Boat Access. Older home requiring restoration, 2 wells, old barn. Fabulous views of the Atlantic Ocean.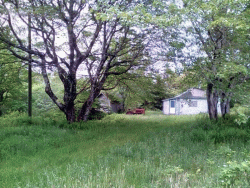 More Info and Pictures

East Sable Road, East Sable River
$59,900.00 MLS®#201715768

1.6 surveyed acres of land with 277' on Sable River. Small camp with power, dug well, driveway and septic system. Room for expansion. Lovely river views.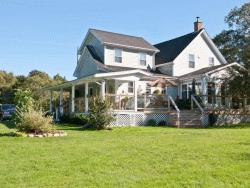 More Info and Pictures

60 Oak Lane, Clyde River
$259,000.00 MLS®#201724058

This immaculate completely renovated home sits on
over 3 acres of property with a fabulous 625 +/- feet of riverfront. The living room boasts of 9' ceilings and a beautiful stone fireplace with an insert that completely heats this home. Step from the living room into a peaceful sunroom to see the gorgeous river views and great sunsets. The spacious eat-in kitchen features custom oak cabinets and off the kitchen a large
pantry / laundry area. From the dining area view the many assorted trees (pear, apple, red maple, honey suckle, grape vines and more), also shrubbery. Enjoy your coffee under the custom built arbor on the orchard deck, have lunch on the completely refinished covered porch and dine on the riverside, glass encased
deck. The huge barn features 3 levels, the main multi purpose, the second a handyman / woodcrafters dream and the third a spacious loft, ideal for year round storage. This place will meet all your expectations and more. A dream come true. Also includes PID#
80079536 / 80079544 / 82558941 / 82558958. Remaining roof reshingled 2017.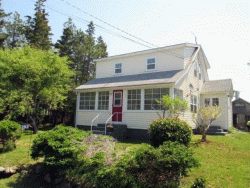 More Info and Pictures

293 Pleasant Point Road, Osborne Harbour
$139,000.00 MLS®#201808229

This little piece of Oceanfront paradise features 1.5 storey cottage on the shores of Allendale Bay. Home features 2 bedrooms, master bedroom features a deck with views of ocean, 1 1/2 baths. Recent renovations include new windows, flooring, stainless steel appliances. The main level features open concept kitchen and living room. The dining room opens to a newly built expansive deck with a screened in gazebo with breath taking views of the ocean. Winterized cottage and turnkey negotiable. A 5 minute drive to the sea side town of Lockeport. A marvelous space in which to entertain family and friends.