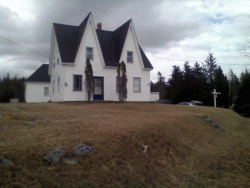 More Info and Pictures

111 Sherose Island Road, Sherose Island
$79,999.00 MLS®#201704797
SOLD... SOLD... SOLD Feb. 2018
This well maintained, classic Victorian Style home offers large spacious rooms, 4 or 5 bedrooms and dining room. Special features include gorgeous harbour views, barn, original woodwork, beautiful staircase plus 1.5 acres of land. Walking distance to arena and close to all amenities.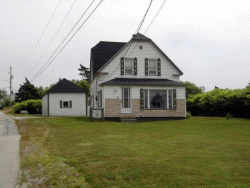 More Info and Pictures

8 Station Road, Lower Wood's Harbour
$115,000.00 MLS®#201615687
NEW PRICE $90,000.00
1½ storey home with great ocean views. Many updates and renovations include roof reshingled (2016), new energy efficient hot air furnace (2013), new chimney, pump and hot water tank (2012). Home is on municipal sewer. Walking distance to trails, Post Office, playground, sidewalk, beauty salon, also nearby is 2 restaurants, store, museums, Evelyn Richardson Memorial Elementary School, firehall and lovely beaches. Beautifully landscaped lot.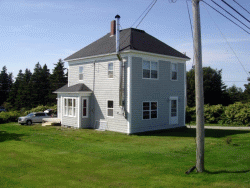 More Info and Pictures

6949 Hwy#3 Central Wood's Harbour
$90,000.00 MLS®#5198865

3 to 4 bedroom home located in Central Wood's Harbour. Some upgrades recently include new flooring, new jet pump, some new windows, and freshly painted exterior. Original staircase and original plank flooring on the 2nd level. Plenty of storage in attic. 12' x 20' wired barn.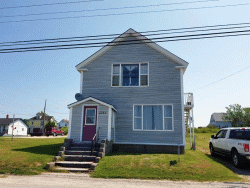 More Info and Pictures

2751 Main Street, Clark's Harbour
$65,900.00 MLS®#201701441

This 2 unit building is currently rented, with a 1 bedroom apartment down and an upper 2 bedroom apartment. Potential for a business of your choice or convert it to a single family home or keep it as 2 apartments. Lots of uses. Vinyl siding, 5 appliances, ocean views and close to all amenities.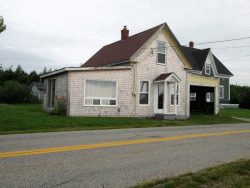 More Info and Pictures

3379 Sandy Point Road, Jordan Bay
$74,900.00 MLS®#201718244
NEW PRICE $62,900.00
Overloooking Locke's Island and the vast expanse of the beautiful Atlantic Ocean sits this 3 bedroom home. Some new windows, 2 exterior doors and roof recently reshingled.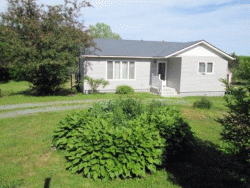 More Info and Pictures

497 West Green Harbour Road, West Green Harbour
$163,000.00 MLS®#201710561

Ready to move in 3 bedroom bungalow. Home features electric thermal storage unit for heating. Large kitchen with new countertop and sink. Living room filled with lots of natural light. Partially finished basement with bonus room that could be a den or another bedroom. Deck off the kitchen perfect for entertaining. A must see.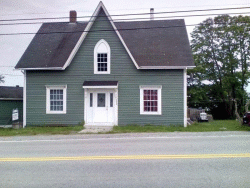 More Info and Pictures

3415 Barrington Passage
$119,900.00 MLS®#201729047

This lovely 1.5 storey home located in the heart of Barrington Passage is a must see. It is at this time a two apartment rental, both units have separate entrances. Top apartment was completely redone recently, has new appliances. This could easily be converted to a one family home or maybe great for a family with in-laws who need to have family care, or simply keep as is for business income. Close to all amenities, beaches and museums. Renters require 24 hour notice for viewing.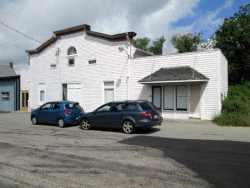 More Info and Pictures

32 John Street, Shelburne
$69,900.00 + HST (If applicable) MLS®#201805810

Formerly the local movie theatre, this building offers endless possibilities. Seating still in place, large stage, huge parking lot. Offered below assessed value. PID#82572660 included.